Many home gardeners know the beauty of heirloom plants. One of the most important benefits of the heirloom vegetables is our ability to save the seed. Hybrid plants are for the most part sterile, so even if you save the seed, it won't do you much good when you plant it. GMO plants are a whole other story. Not only can you be sued for growing GMO seed by Monsanto if you don't purchase it each year from them, but they can be determent to your health, soil, and livestock. This is why it is so important to know how to save heirloom seeds.
Among other benefits, heirloom seed can be saved and replanted the next year with success. There are few things you need to know when you decide to save seeds from your heirloom vegetables in order to have success.
1. Which vegetables are cross or self-pollinated. In order to save seed that is true to its origin and not cross bred, you need to know which vegetables are consider self-pollinated and which are cross-pollinated. For instance, beans are a self-pollinated plant. Meaning, they have both male and female parts inside the blossom and pollinate themselves before the blossom opens. Most tomatoes are considered self-pollinating as well. I consider beans the easiest seeds to begin saving. (We've been saving our strand of heirloom green beans for over a 100 years in our family)
2. Which seeds need to be fermented. Some seeds to mimic the fermentation that happens in nature if you're going to have success upon planting. Tomatoes require fermentation, as well as cucumbers, and summer and winter squash. Basically, any seed that is covered by a membrane needs to be fermented before storing.
3. Which seeds need to be left on the plant. Some seed doesn't need to be separated from it's plant. Primarily corn. You can allow corn to dry on the cob to save for the following year. Whenever you save seed, you want to select the seed you save from mature healthy plants. The seeds need to be left as long as possible on the plant for the best germination the following year.
It's also best to save seed from several different plants to ensure seed diversity. Not only do you cut the costs of gardening by saving the seed, but you also are improving your self-sustainability in case of a major natural disaster or other catastrophe that would impact your ability to get to a store to buy seed or the seed even being at the stores. Think of it as insurance.
If you're interested in growing a complete heirloom garden, check out my free e-book, Heirloom Gardening Guide-Plant to Save Money, and this podcast episode Intro to Heirloom Seeds.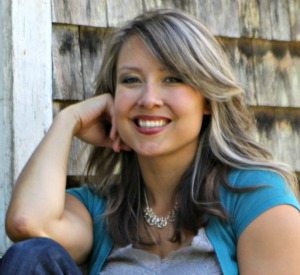 Melissa K. Norris is a skilled artisan crafter, creating new traditions from old-time customs for her readers. Her blog, Pioneering Today, brings the best of the pioneer lifestyle into our modern lives with heirloom gardening, canning, from scratch cooking, and modern homesteading tutorials and articles. She found her own little house in the big woods, where she lives with her husband and two children in the Cascade Mountains. Her books and articles are inspired by her family's small herd of beef cattle, her amateur barrel racing days, and her forays into quilting and canning—without always reading the directions first.